European innovation
+

Asian manufacturing excellence
The company
AMS Group B.V. is a Dutch owned contract manufacturing company with a diverse portfolio of clients and products. Our clients' branches include automated dispensing, health and lifestyle, audio and IoT connected devices to name but a few.
We specialize in injection moulded plastic parts and the assembly of mechanical/electronic products incorporating all areas of manufacturing technology.
AMS also offers expert advice on Design for Manufacturing (DFM) and product development/engineering. Our Foshan assembly facility was awarded the status of China High-Tech company by the Province of GuangDong.
Our supply chain management and assembly factory in Foshan – China, offers safeguarding of client Intellectual Property (IP) as a result of distributed sourcing and then final assembly of the product in-house by AMS.
The AMS Quality Control team monitor all of the manufacturing and assembly processes and have a fully equipped measurement and test laboratory at their disposal.
We also have the capability to handle all client distribution and logistics requests from sea containers (FCL & LCL), air freight express to micro drop-shipments worldwide.
Founded in 2003
Contract production
100% owned facilities
Manufacturing outsourced
Diverse portfolio
High mix, low volume

80+ FTE in Foshan (CN)
Freelance agility
Specialist partnering
Head office & engineering
Amsterdam (NL)
Sourcing & production
Foshan (PRC)
Injection moulding team
Shenzhen (PRC)
ISO9001:2015
ISO14001:2015
By the Glass: AMS has been manufacturing the "Modular" professional
wine serving system for By The Glass International since 2011. Sales of the Modular span the globe from The Netherlands to the Philipines and USA and demand is increasing for this high quality system.
Disq: AMS has been the exclusive manufacturer for Disq Mobile Gym since 2013. An innovative training system used by athletes, dancers and fitness enthusiasts and now seen in videos with Victoria's Secret models and the singer Usher.
Famostar: Working together since 2005, Famostar and AMS have a close cooperation in the design and realization of emergency (exit)
lighting systems. With products recognizable in daily life, AMS is proud to play a part in building safety infrastructure
Flyte: High end design goods incorporating magnetic suspension technology. "
Inspiring iconic products that are an intersection of art, technology and minimalistic design" . Flyte Story is fully sourced and manufactured by AMS and is a unique levitating timepiece built on quality.
Top Vision Group: TVG are a design and development company with a clear mission to have designer eyewear presented in a clear, secure and attractive way. With supply to practically all of the architect and shopfitting branch, these secure eyeware displays are manufactured and assembled by AMS.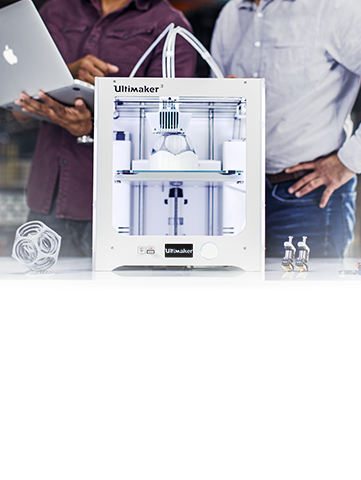 Ultimaker: AMS and Ultimaker have been business partners since 2013 when AMS was asked to source complex sub-components for the Ultimaker
generation II. Now AMS supplies plastic parts, enclosures and cable harness assemblies for all models and allows for Ultimaker to be assured
that their 3D printers are equipped with precise, qualified subcomponents.
Kien: The first truly flexible sound system. Well-crafted portable speakers that allow you to create the premium sound experiences you desire. Portable, Hi-Fi stereo, and Home cinema, Kien is the one sound system to replace them all and AMS has been involved in the development and delivery right from the start of the project.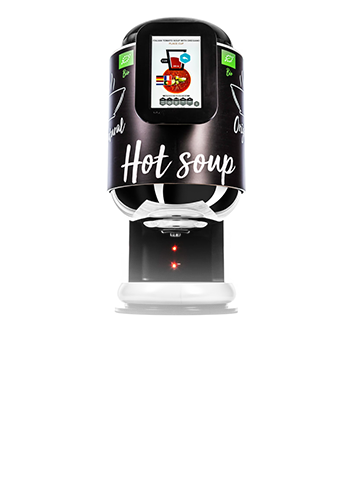 Vendinova: The entrepreneurs at the Vendinova Group wanted to replace the traditional " bain marie" with something that keeps fresh soup really fresh. The Soup Server is a complex, IoT connected and self-cleaning solution for the
catering branch and is 100% sourced, manufactured and assembled by AMS.
Brand recognition
Extensive recognition as a
high-level manufacturing & assembly company.
Position
The "one-stop solution" specialized in the development and materialization
of unique products with medium to high complexity and of outstanding quality.
Partnering
To be the preferred partner for famous brands and successful products.